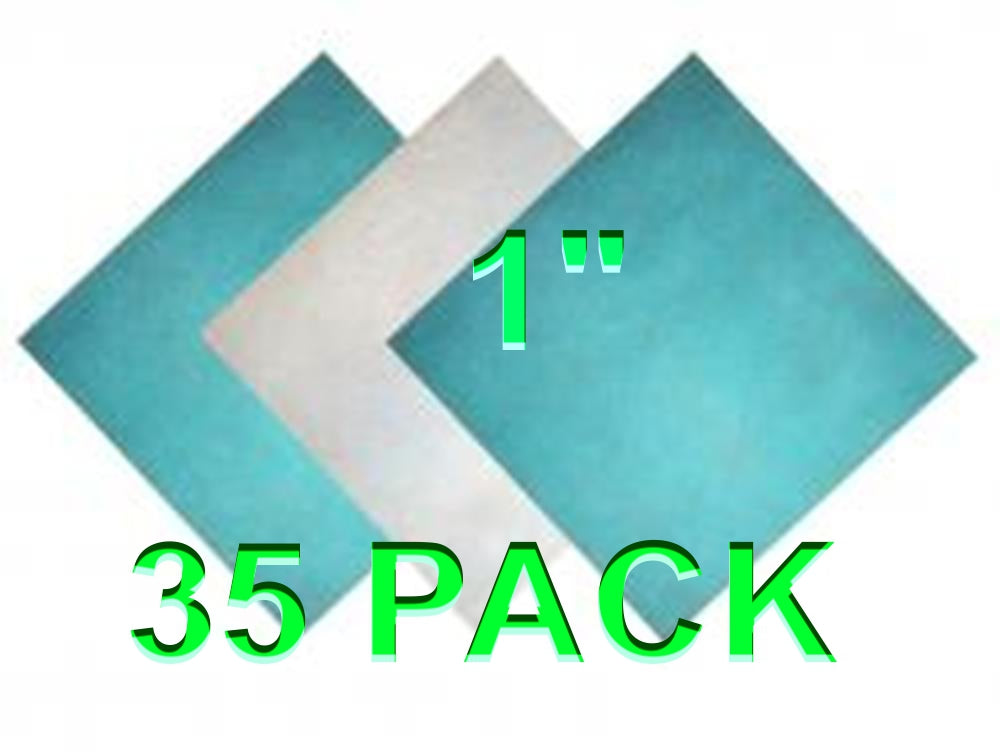 (35 Pack) 1" Antimicrobial Polyester Filter Media Pads Furnace Green/White Poly
NEW 1" thick green/white antimicrobial polyester filter media pads for air filtration. 
Anti-microbial agents are effective in reduction of a broad range of microorganisms; including molds, mildew, fungi, yeasts, and gram positive and gram negative bacteria from growing on the filter.
Sold as a 35 pack (50 pack for the 12x12). 
Please choose your size in the drop down menu.
May be compressed for shipping, if so, let the pads loft out when you receive them. Sizing is nominal as is standard for filter sizing, thickness is not exact.