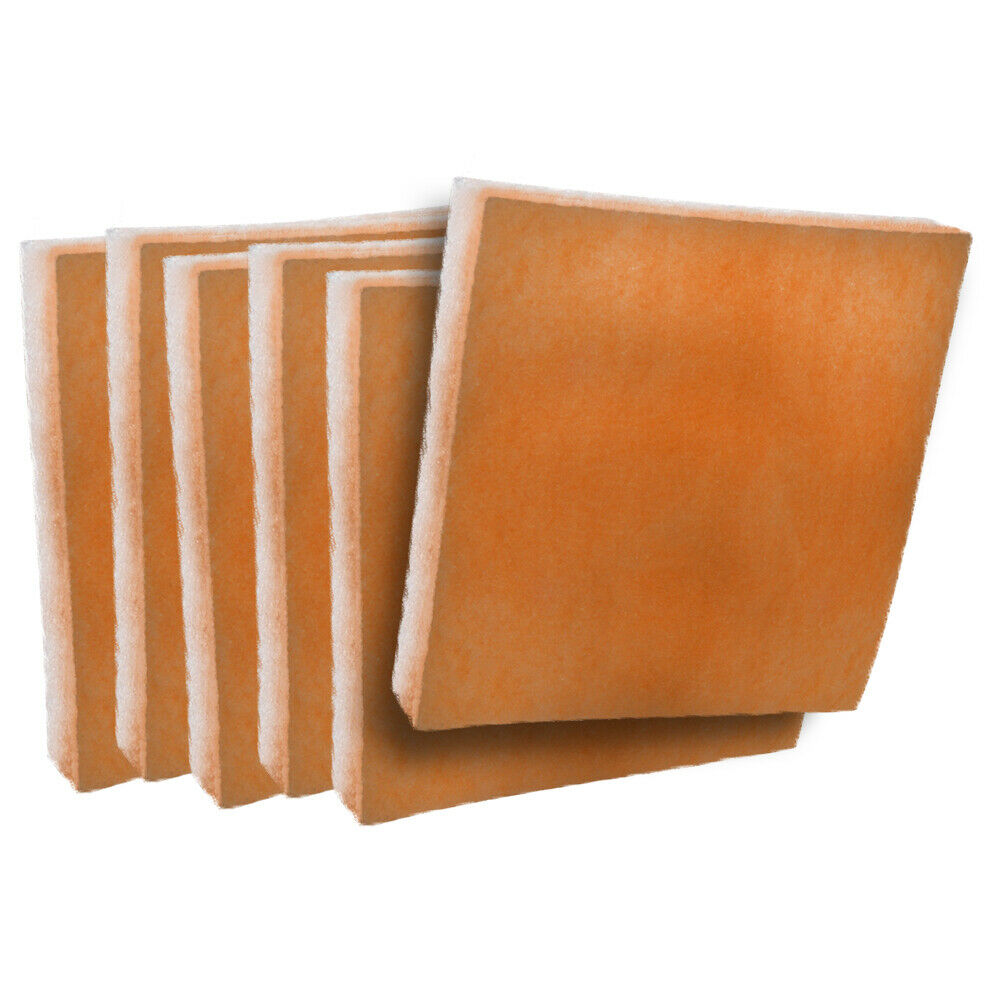 (6 Pack) Antimicrobial MERV 8 Super Tack Orange/White Polyester Air Filter Pads 1" Thick
6 pack of 1" thick MERV 8 tackified antimicrobial orange / white polyester air filter pads. Designed for air filtration.

Please choose your size in the drop down menu. 
Convenient

- Save time and money by not having to travel to acquire a new filter.
MERV 8, Tackified

 - MERV 8 filtration is more efficient than standard filters at capturing particles, such as dust, ragweed, pollen, dander, etc. from the air. The orange tackified side helps retain captured particles in the media.
Anti-Microbial - Air filters have been identified as a prime breeding ground for many types of microorganisms due to the surface area, nutrients, temperatures, and moisture they provide for reproduction and survival. Anti-microbial agents are effective in reducing of a broad range of microorganisms; including molds, mildew, fungi, yeasts, and gram positive and gram negative bacteria - from building up on the filter.
Economical - Studies show that disposable inserts and permanent frames are the most economical way to filter air
Easy Disposal

- Once used, inserts can be disposed of in a trash compactor or receptacle
May be folded, rolled, or compressed for shipping. If so, let the pads loft out when you receive them. Sizing is nominal as is standard for filter sizing, thickness is not exact. May have black printing on pad that says "MERV 8". The orange side has a "dry" tackifier applied, so it will feel tacky.