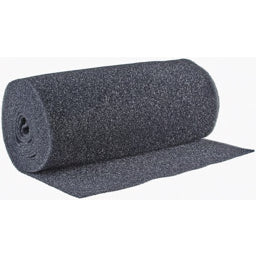 48" x 9' x 2" Foam Filter Roll - Washable - PPI 30
Extended Handling Time
Foam Filter Roll, 48" wide x 9' long x 2" thick
FOAM has an extremely low resistance to air flow and high particle collecting capacity. It can usually hold twice its weight in contaminants. It has a temperature rating of -40 degrees to +250 degrees F and is not adversely affected by water, soap or detergents. FOAM is completely safe to handle. There are no metal or glass particles to harm hands or to foul the intricate parts of the air moving equipment. This non-allergenic, nontoxic material is resistant to most solvents. Designed to be used alone and in a pad holding frame applications.
1/8, 1/4, 1/2, and 1" thick available in our other listing.
May be compressed for shipping.
Due to possible materials shortages and unforeseen events, by ordering you consent to any handling time. Orders for this item are final.